NZ Cruise: Fiordland & the Snares Expedition
**Prices are in Australian Dollars - Accommodation upgrades available**
Departs Lyttleton 22 February 2021 aboard Le Lapérouse 8 days / 7 nights
Price for accommodation in a Prestige Stateroom on Deck 4
This exceptional 8-day itinerary explores New Zealand's Fiordland and Southern Islands. With an abundance of natural spectacles, allow yourself to be immersed in the southern islands awe-inspiring landscapes and rare fauna sanctuaries, such as the Fiordland Crested Penguin and New Zealand Fur Seals.
Enjoy a sense of secluded serenity as you sail through Doubtful Sound, referred to as the 'Sound of Silence', and Dusky Sound, one of the most remote fiords in the New Zealand's South West World Heritage Area, before navigating the 'eighth wonder of the world', Milford Sound, whose spectacular backdrop captivates even the most seasoned travellers.
Watch as the dramatic beauty of the fiords change as you sail towards Ulva Island, the largest of 20 islands within Paterson Inlet, Stewart Island, and explore this haven for birds and plants with well-maintained tracks and walking trails.
Amongst the islands of the Southern Ocean, the Snares have the distinction of being the only forested group without introduced mammals, not even mice. Consequently, it is a remarkable sanctuary for wildlife boasting more nesting seabirds than the entire realm of the British Isles.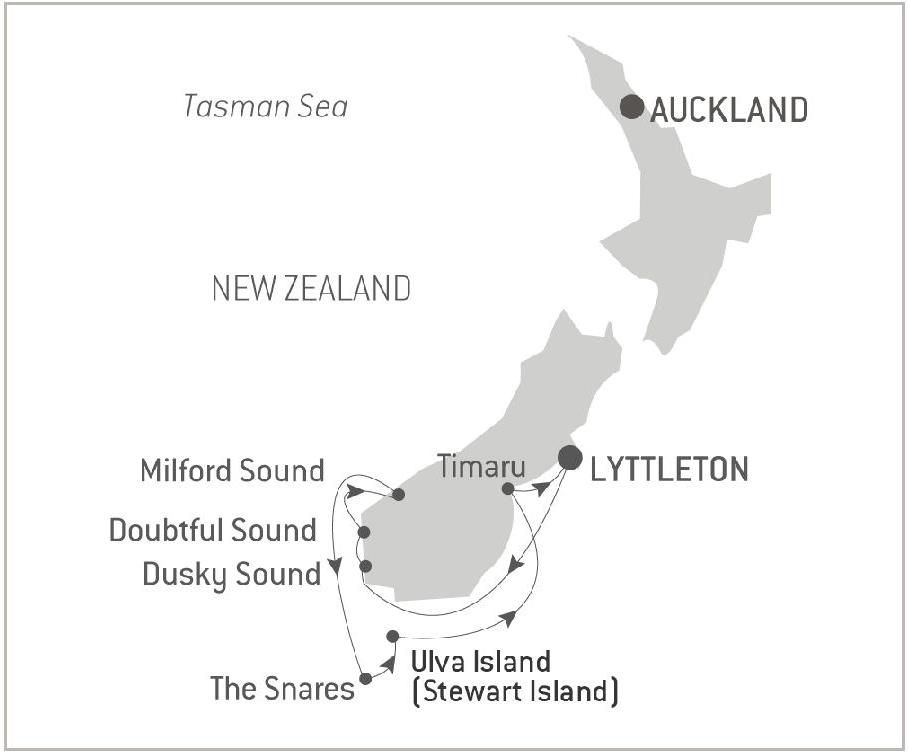 Expedition Highlights:
Sail New Zealand's best known destination, Milford Sound, with its dramatic beauty and vertiginous peaks rising from the dark waters.
Discover the rich flora and fauna of Dusky Sound. With New Zealand Fur Seals and one of the world's rarest penguins – The Fiordland Crested.
Navigate Doubtful Sound's three distinct 'arms' and several outstanding waterfalls, from Deep Cove to the open ocean.
Visit the UNESCO World Heritage Sites of Te Wāhipounamu – South West New Zealand and the Snares.
Explore the Snares, home to more nesting seabirds than the entire realm of the British Isles. Undertake a guided walk on the predator-free sanctuary of Ulva Island.
In Timaru discover centuries old Māori tradition, culture and history at over 500 sites, dating back to 1400 AD.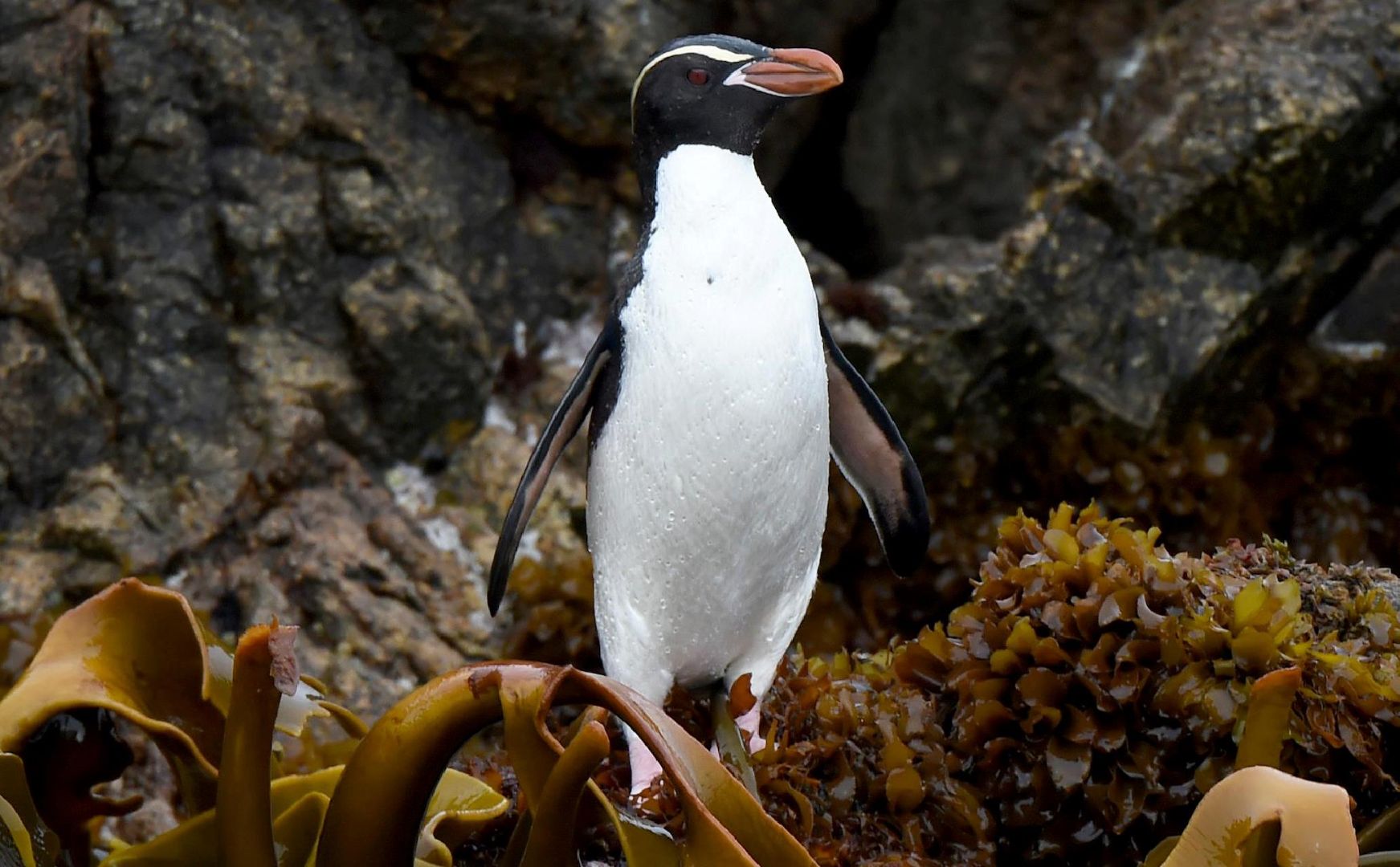 Contact us to find out more and for a copy of the itinerary.
Ref: WILDE
back to top