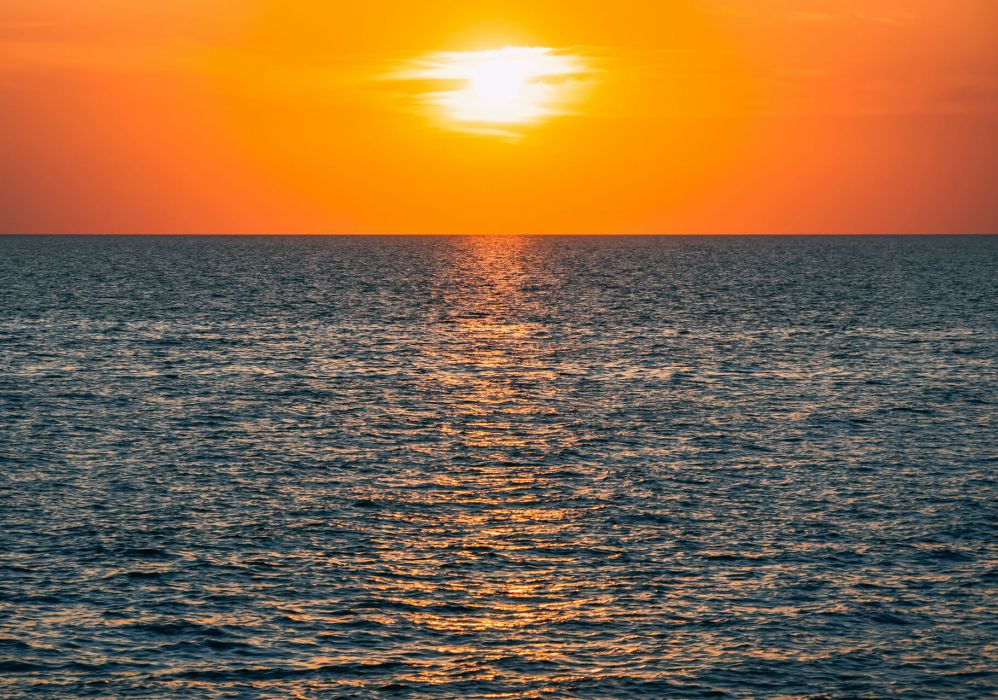 Azamara Pursuit, At Anchor, Panama
We anchored here, off Panama, about 3 hours ago to take on bunkers, discharge garbage and take on stores.
Tomorrow we will be transiting the Panama Canal from 0600 until about 1600 by which time we will be in the Caribbean heading for Miami, expected ETA 0600 on March 30th, Eastern Standard Time.
To finish off, a quick summary since we left Valparaiso on the 19th, the weather has been absolutely perfect from a sea and swell perspective all the way, sometimes cloudy but very little wind and gradually increasing temperatures. Today is 26 degrees and 90% humidity as we lie here surrounded by ships as far as the eye can see.
Shipboard life has carried on as always, we are well fed and watered, we both exercise every day, either walking the jogging track early in the morning, I go to the gym every second day and sweat it out in the steam room afterwards, we have excellent lecturers most days, and progressive trivial pursuits every day, but alas, no card monopoly. We read, Bev has Sudoku, crosswords and Word Search, the Cabaret Lounge has entertainment every evening if you choose, and there is music in two of the other lounges in the early evening.
We have not seen much marine life, for a couple of days we were escorted by boobies, large graceful birds that wheel and soar around the ship. Art was on the Galapagos before joining the ship and knew all about them, they evidently nest there so he knew straight away what they were. Apart from that the occasional school of dolphins, not much land to see as we have been a reasonable distance off the coast all the way up, just balmy days as we steamed at 19 knots, were conducive to snoozing and sleeping well at night.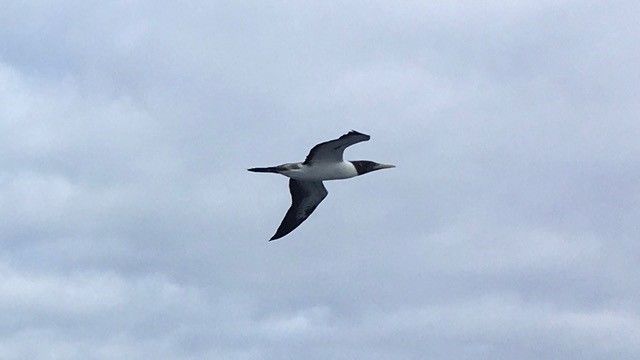 A couple of nights ago we had the traditional white night, an on deck barbecue and party where everyone dresses in white, an occasion that always features on every Azamara cruise, always fun with wonderful food and entertainment for about three hours, complimented by a stunning sunset.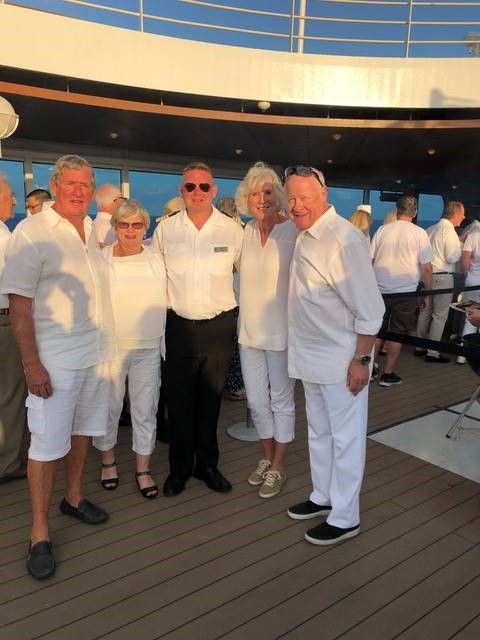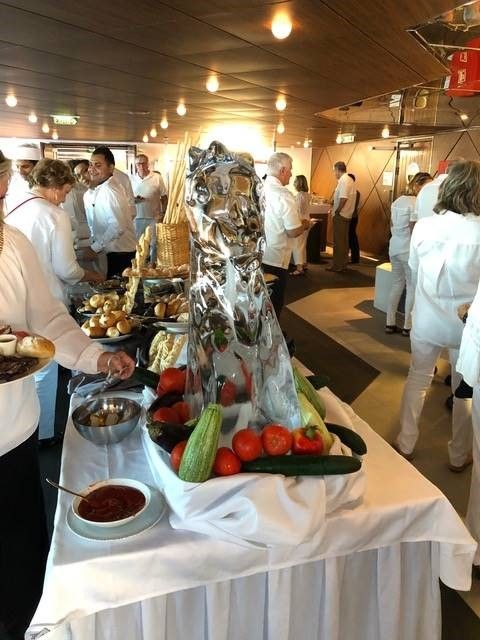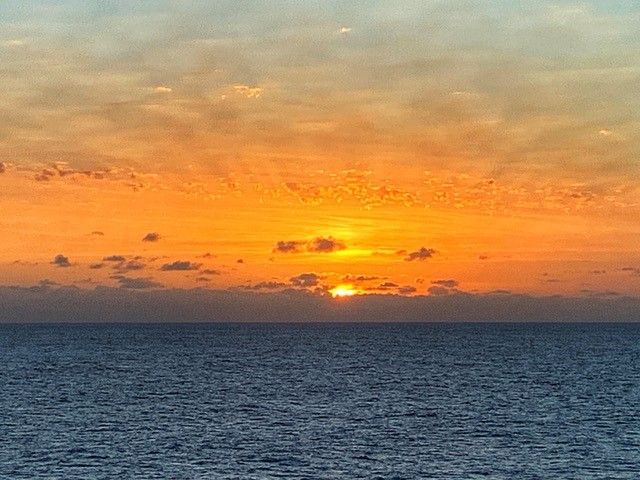 Yesterday morning we crossed the equator, which gave the ships entertainers another excuse to amuse the passengers holding a crossing of the line ceremony with King Neptunes court being summoned and subsequent punishments dished out, a tradition that dates back to the days of the windjammers which, before their demise, were the last sailing ships involved in the nitrate trade out of Chile.
In fact the Pamir which I have written about before, a model of which graces our lounge, was such a ship and was arrested as a war prize in Wellington Harbour in 1941 while under the Finnish flag. She subsequently sailed under the NZ flag until 1949, managed by the Union Steam Ship Company, and quite a few of the masters I sailed with during my time with Union Steam had train as boys in Pamir, in fact one of the volunteers on the Endeavour replica that I sailed on as navigator in 1996 had also sailed on her, and Helen Ronaynes father was Radio Officer on her as well.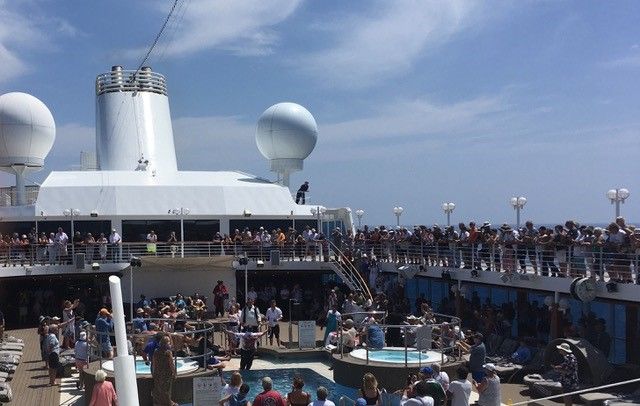 So, here we sit at anchor, the last time Bev and I sailed through the canal was in 1971 when we, with Karen at 15 months, were returning to New Zealand from Britain.
Just a couple of shots from our cabin to finish off.
Kia kaha,
Jon and Bev.
back to top