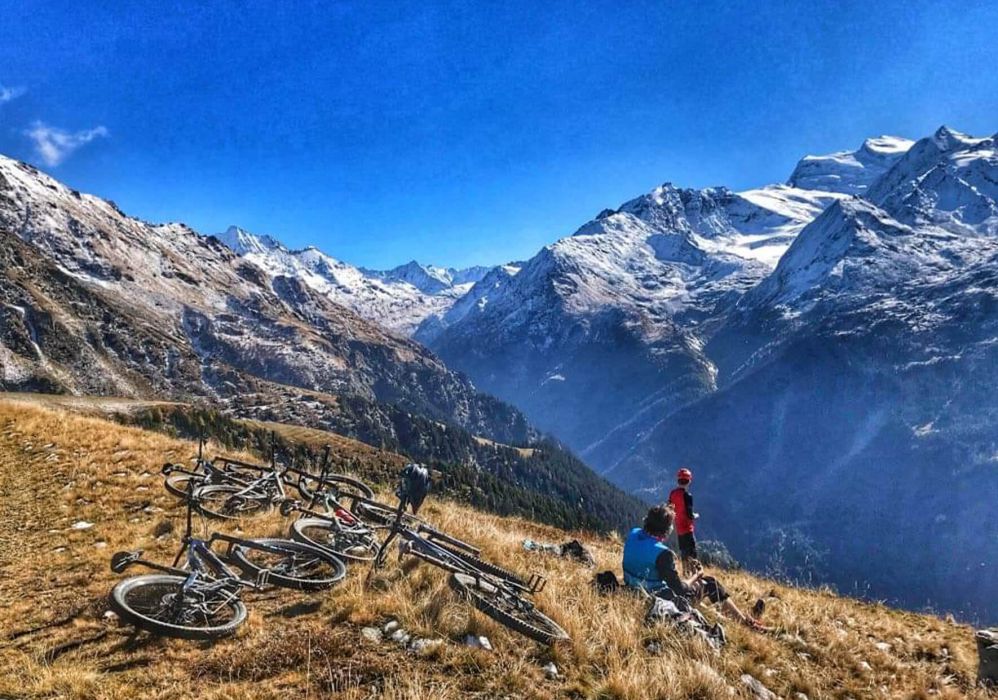 Europe with a Couple of Teenage Boys
Air New Zealand – as expected and did not disappoint in any way. Frequent flyer seating economy class worth the slight increase in leg room and side seating some have sky couch which when not used as couch was useful for the leg rest – ok for my height for taller person may not find it as comfortable to use.
Singapore Airlines – First time on Singapore Airlines, service excellent – nothing really to fault.
We checked in full 3 hours ahead, no queues for any of our flights.
Airports & Stopovers
Stayed IBIS Budget Auckland Airport the night prior – perfect to ensure no hassle / delays with travel from Tauranga to Auckland
Hotel – small rooms but modern and clean perfect for short sleep over, night prior.
Then parked car in pre-booked Auckland Airport car park – easy simple access to terminal on departure and arrival
Auckland
Departure as expected for Auckland International – very busy lots of people – still plenty of building / changes going on.
Midnight arrival into Auckland on return – declared muddy mountain bike gear – bit of a delay as they washed shoes. Not too many incoming flights so ques were all good.
Singapore
On way over we did 12 hour transit at Ambassador Transit Hotel – Clean, beds hard as boards though, rooms dark beige furnishing – perfect to break the journey have shower and sleep, refreshed for next flight. Easy to find in terminal 3
On Return we stopped over in Singapore – massive terminals all with good signage and very few people seemed to be stopping so bag claim and Customs / Immigration very smooth.
Singapore Stopover included transfer to City – watch these – as when arriving off 12 hour flight not too interested in waiting for the transfer then stopping at 5 hotels on the way – we got a taxi instead – larger taxis, depending on your luggage approx. SGD50. Returned on departure in a smaller taxi SGD30
2 nights at the Intercontinental Singapore – lovely old world hotel and excellent location connected to the Bugis Street Mall and Markets. Easy walk (all be it very hot) to Gardens in the Bay area. Well worth doing the gardens, loved it – the Flower Dome and the Cloud Forest were included in stop over package.
Went up to the top of the Marina Bay Sands Hotel Bar – you buy a ticket at the bottom SGD22.00 each and that buys you a drink at the bar – just no access onto the observatory area – didn't feel that was too big of a deal, still excellent view from the bar area.
If you want to go to the observatory – the entrance is just outside the hotel and this costs SGD28.00 per person and this does not include a drink.
London Heathrow
Arrival in Heathrow – very easy – taxi to and airport Hotel – no hassles.
Can recommend the Radisson Blu Edwardian Heathrow Hotel – perfect for stop (we had evening arrival and picked up car the following morning) – nice introduction to arrival in UK as has an English feel but rooms very clean and recent furnishings. In house Lounge Bar was good for beers and burgers – or dare I say there is McDonalds next door. Buffet breakfast outstanding – boys cleaned it out – thought that would see them set up for the day – but no!
We returned to Heathrow after car hire drop off and very easy to catch the Heathrow Express into London City – good signage and directions everywhere.
Milan
We flew out of Milan – smooth check in and security check – but watch passport control – it is after duty free etc. Queues very chaotic as signage for which lanes for passport countries bit vague – advise get through this as soon as possible – there are a few eateries and book shops on the other side.
Car hire in UK – AVIS Budget
Easy walk from The Radisson Blu Edwardian Heathrow Hotel – weather permitting – to pick up from LHR Depot Location
Pick up and paperwork all went like clockwork. (remember to ensure clients have their Personal Liability cover – usually optional, additional cost on pickup (not included in travel insurance)
If arriving at LHR and picking up car same day – AVIS Budget run a shuttle to the depot – all excellent signage on exiting terminal.
We returned car to LHR depot – transfer in Shuttle back to Terminal and then into City on Heathrow Express – if Clients have rail passes, check as this is usually covered in the pass – if first time validating they let you on and you validate at ticket office Paddington station on arrival.
UK – Somerset Region – 5 nights
Purpose of visit was to catch up with Friend living in the Cheddar Valley region – South West England.
We rented a cottage at Tor Farm – excellent self catering accommodation in the countryside
Really rated the drive down – once off motorways – scenery is Gorgeous and loved all the old farm buildings Stone fences in paddocks and the narrow roads that are like driveways. Lots of villages to drive through with stone houses & buildings – all so old and quaint.
Cheddar valley is home of Cheddar Cheese – Parts of village very old – had a dodgy breakfast in a 300 year old "café". Cheddar Gorge is beautiful to drive up and through. Great walks to the top and scenery looking far out over Somerset region and beyond.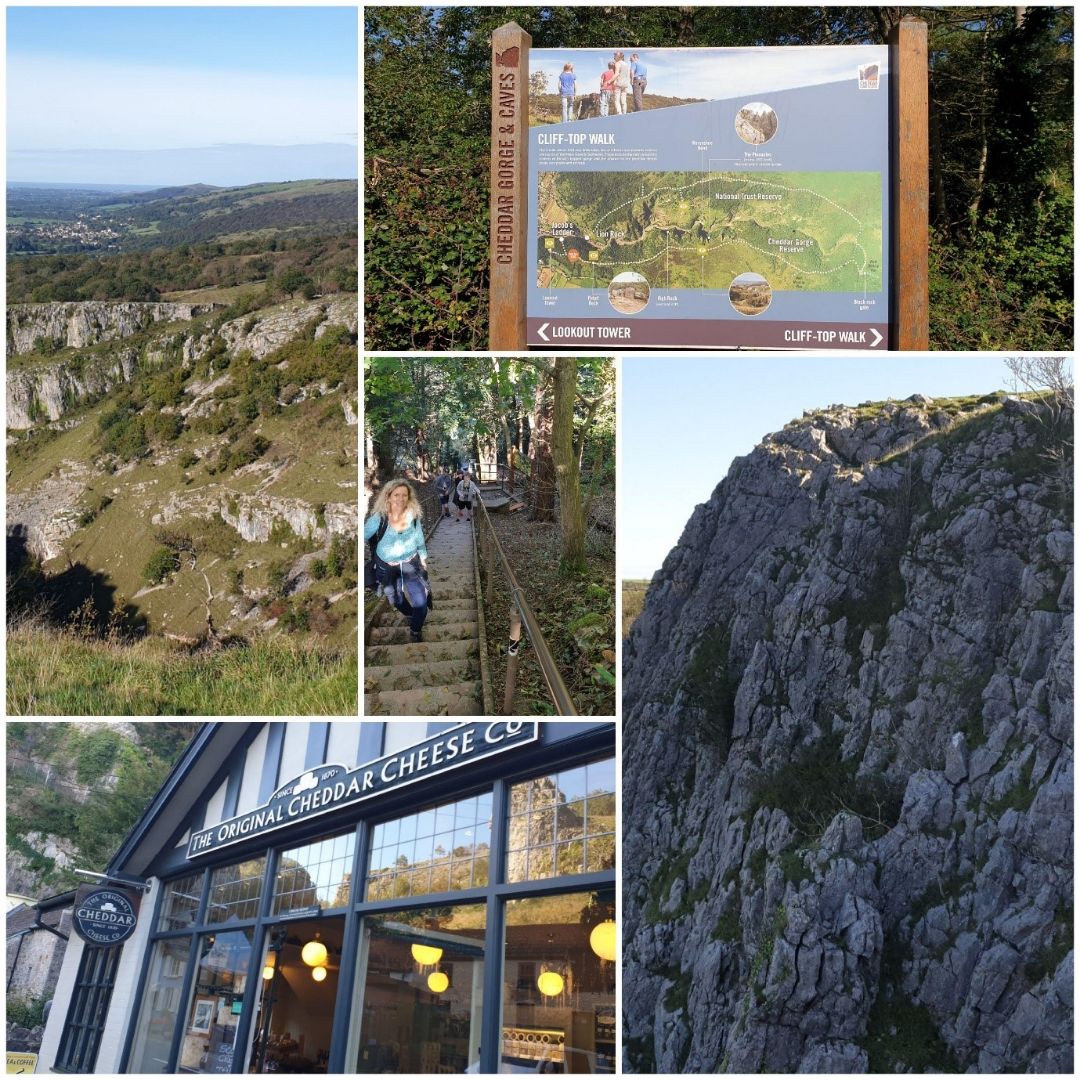 Visited Glastonbury Tor (where they used to Hang people ) – Windiest place on earth but spectacular 360 views. Also the Glastonbury Abbey Ruins worth the visit – great photo opportunities.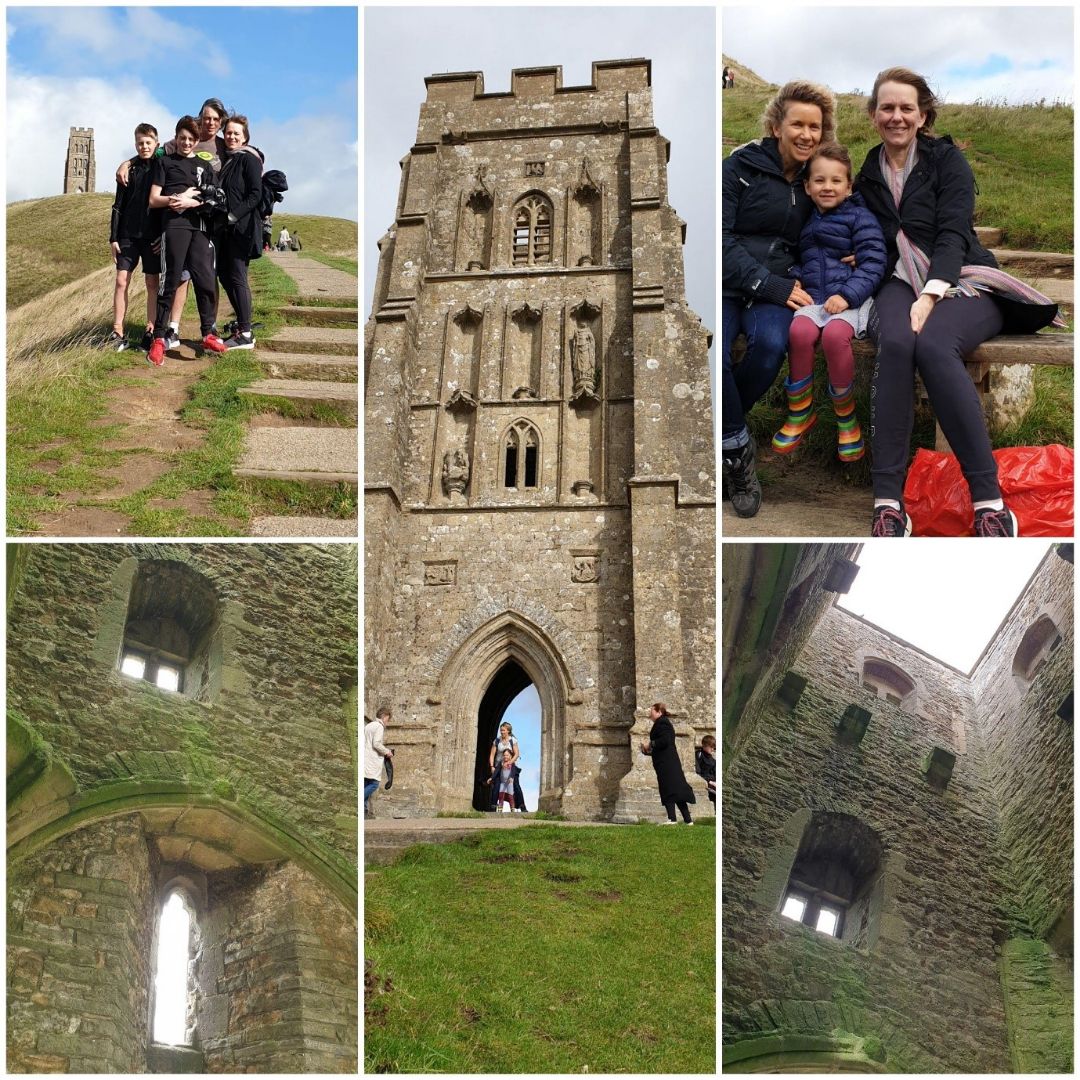 During our time in Cheddar we did day trip to BATH – well worth it – loved it. There are 3 cities built on top of each other. The Roman times / Medieval era then 18th Century. Roman Baths worth the visit to imagine how it would have been so long ago. The Abbey in Bath is Beautiful – although construction going on to restabilize it when we were there. Lovely Highstreet and the Pulteney Bridge.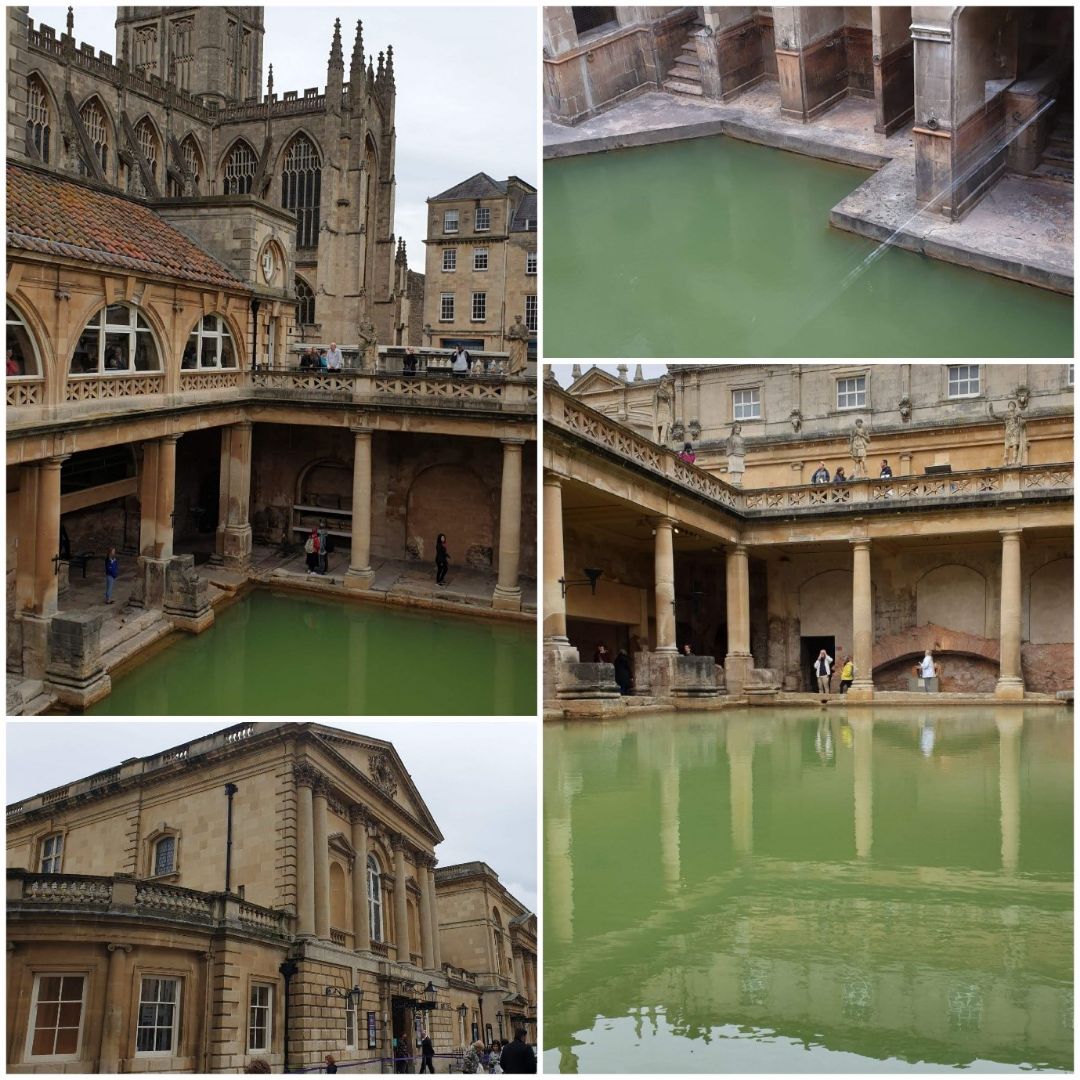 Due to the location of Cheddar we were within reach of WALES – so we did a day of mountain biking at BIKE PARK WALES – what a blast some of the best trails in the United Kingdom – it rained of course and we were muddy from head to toe but fantastic bike park trails with shuttles rides to the top made for an awesome day of family fun. Trails for all abilities.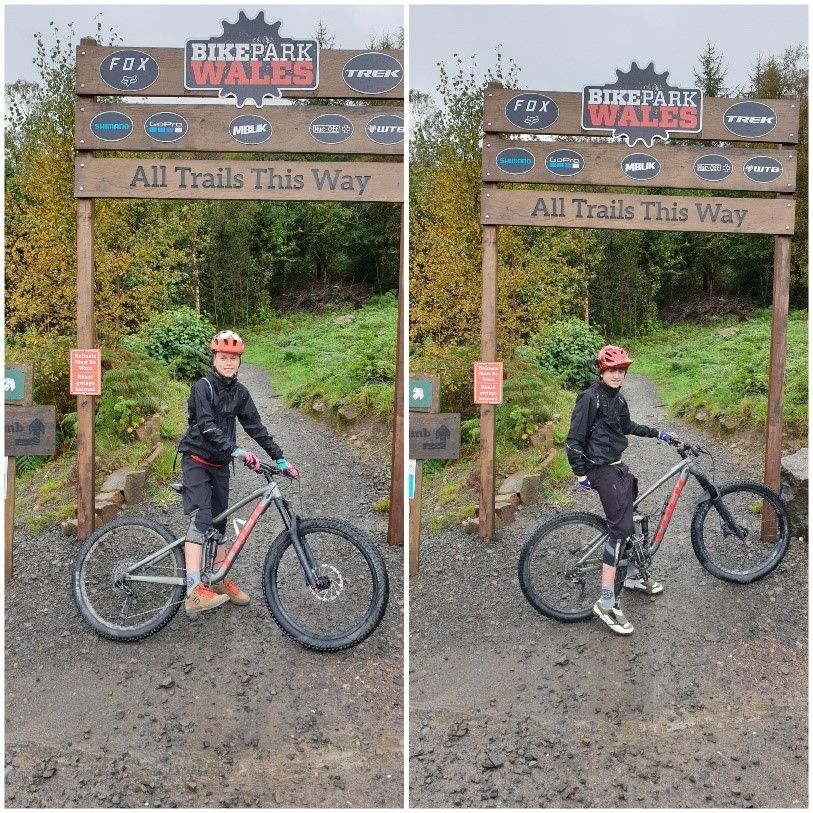 Visiting old friends in SHAFTSBURY – was a real treat with a personalized walking tour of their village – this old street was stunning and looked like a movie set.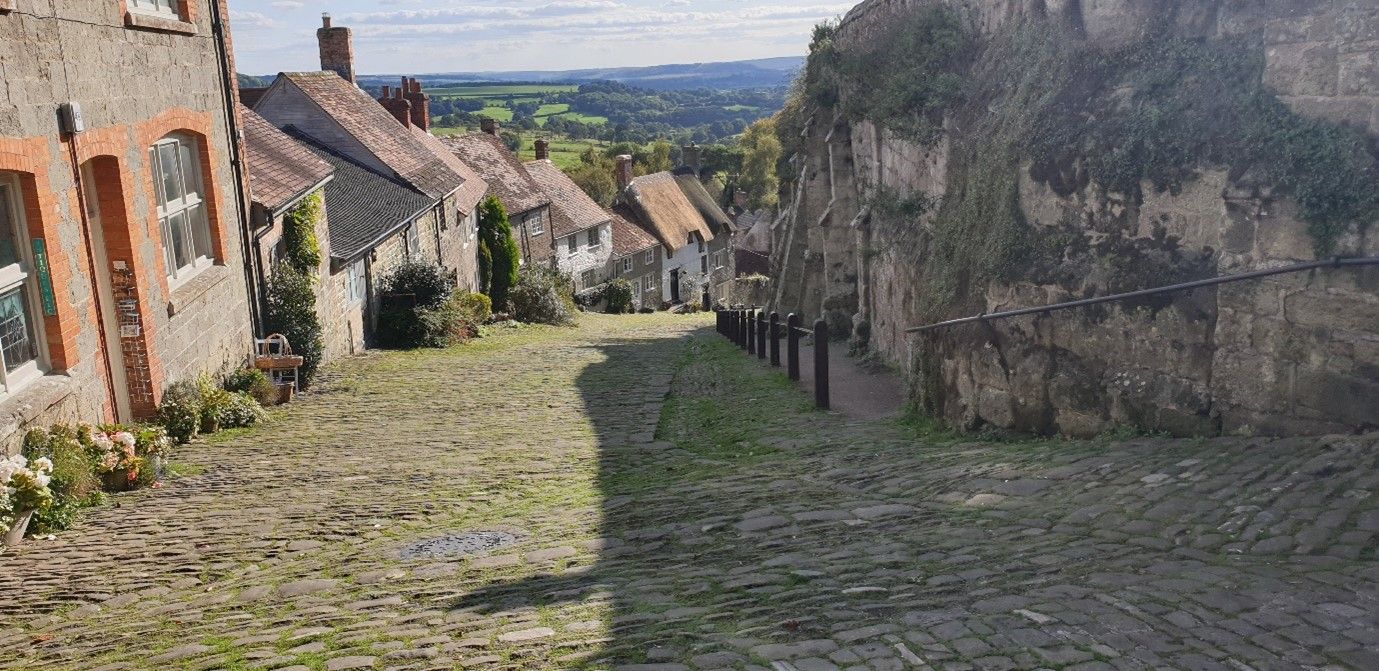 Travelling back to London for 2 nights we visited Brookland's Museum www.brooklands – main attractions being the Historic Formula 1 (F1) Display and simulator Plus Concorde – Remember wanting to sell a seat on Concorde, was something like 20K LON NYC – never had the privilege – great display.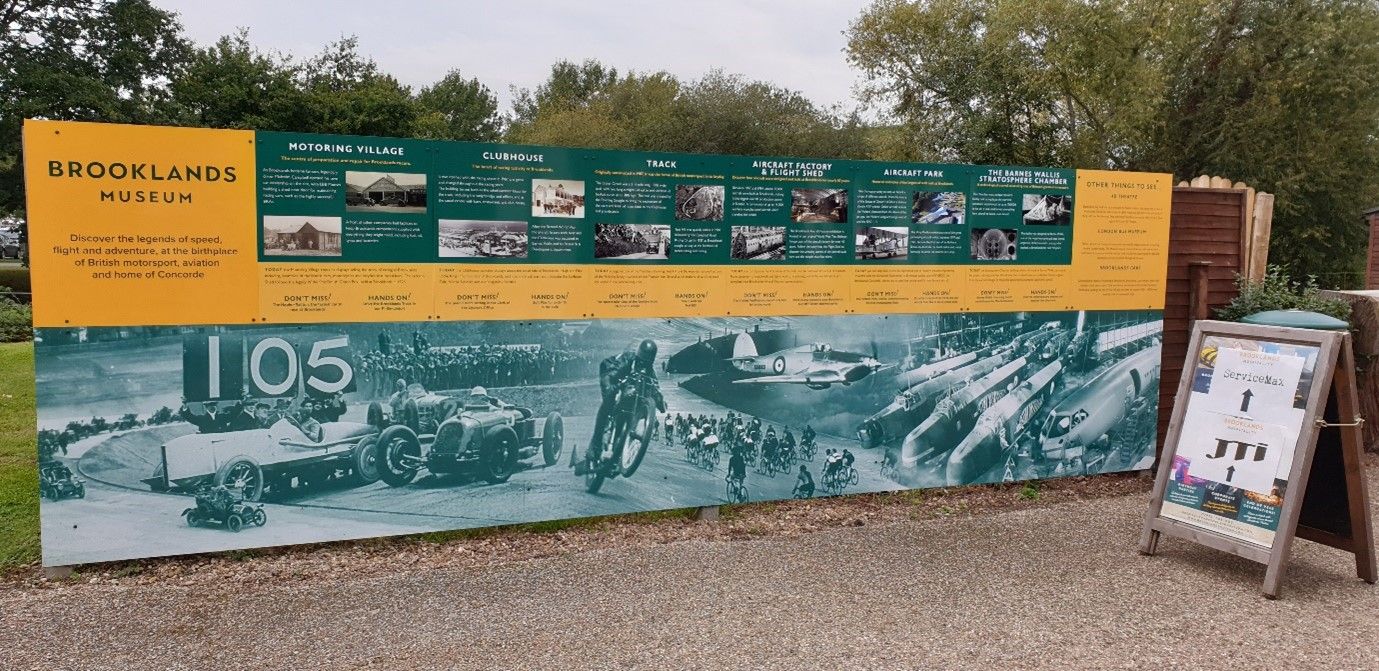 London City – 2 nights
Stayed at Grand Plaza Apartments – location was good, pubs shops etc. round the corner. We had a ground floor room so got smoke smell from anyone that smoked outside – you don't get much for your $$ in London and we were squeezing in to a queen with sofa bed to save money on short stay possibly rooms higher up may have been better. Recommend location.
FULL day of London sightseeing – highly recommend the hop on hop off bus to see all the major sights for a short stay – plus lots of walking just taking it all in. (Big Ben still wrapped up under renovation) Waterloo station was interesting with the street Art under the station – Leake Street. Some great food carts in this area and also along the Southbank area in the evening.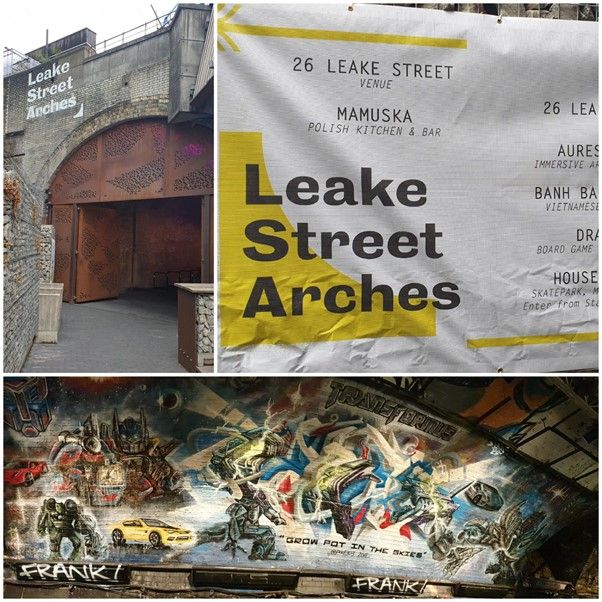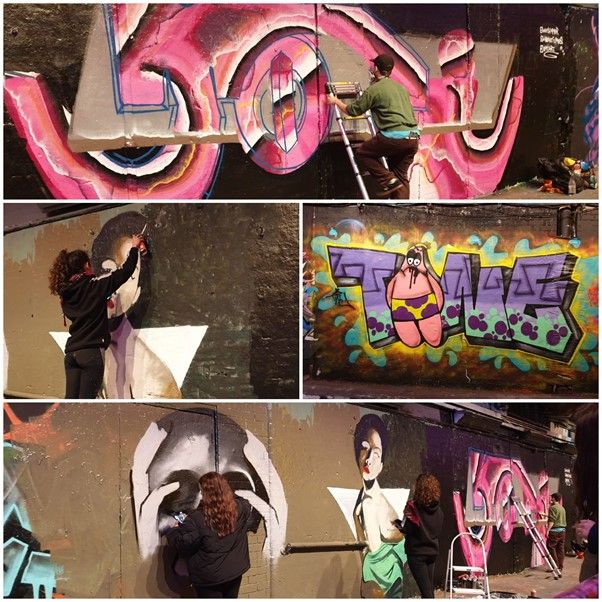 Food Markets Southbank
Didn't go up the Shard to take in the views of London – we were a bit cheap to do that, was going to be over 100pounds for family – however Amanda tells me good views from the TATE MODERN Gallery and it is free.
Boys talked us into going to the Camden markets – not my thing but they enjoyed It – we got there using underground which is a good experience for teenagers.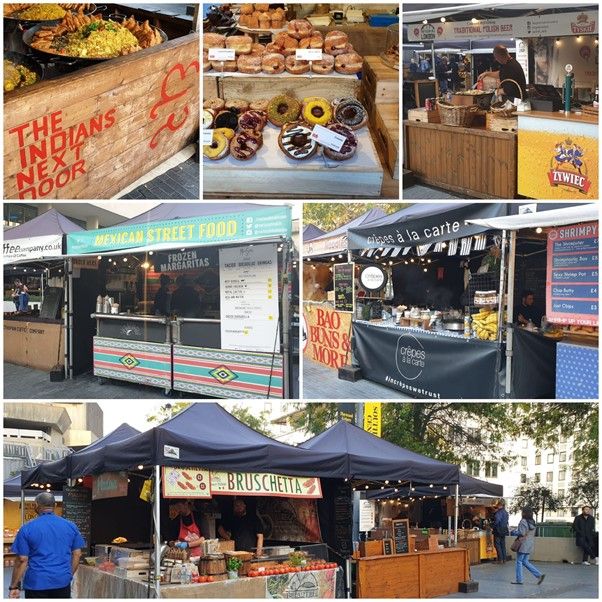 EUROSTAR – London to Paris
Our first Rail experience. Uber from Hotel to St Pancras International. Lovely station easy to determine train departures & Platforms. Very painless – thankful for 1 medium bag each rule. Thoroughly enjoyed the journey with a very nice meal included – seats weirdly were very very hard. 1st class option better for luggage storage.
Paris – 4 nights
Arrived by rail – massive queue for Taxis and a few delays with Yellow Coat protesters – don't have anything important planned for day of arrival!
We stayed in a neat little apartment in Saint Germaine area right on door step of two famous cafes Café de Flore and Le Deux Magots
Not accommodation I would recommend for clients unless you knew them really really well. 5 flights of steep narrow stairways with luggage (ok for us we needed the leg work for biking)
Very old building so stairs to bedroom on mezzanine floor and small bathroom. Modern décor and perfect for our needs to buy local and cook in – we enjoyed it – felt like a local.
LOVED Paris – first time back since a whirlwind on an Agent Contiki Famil 27 years ago – Every Shop window is a feast of beauty be it fashion or Food. Had been told it was smelly and dirty but didn't find that at all (although there had been a lot of rain so maybe different in height of summer)
Walked 10-13 Km each day as 4 nights was a good amount of time to take things at a slower pace– could have stayed longer to see more.
The French were very friendly and language was not a barrier most of the time – just smile nicely ?
We visited the Holocaust museum http://www.memorialdelashoah.org – very sobering – easy to get to and donation for entry.
Eating/cooking in was great – easy to access supermarkets (Carrefore Market / Monoprix ) and researched and local street markets that were on while we were there which were a great experience. (gotta love google maps !)
Check out this Nougat – buy it by the slice EURO50 per 100gms!
Excellent Restaurant recommendation: Le Pre auz Clercs
You can find a good coffee in Paris but stick to Espresso or Macchiato.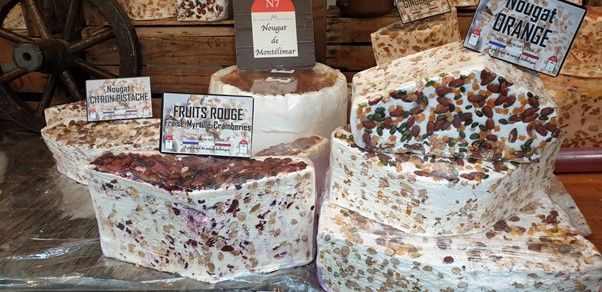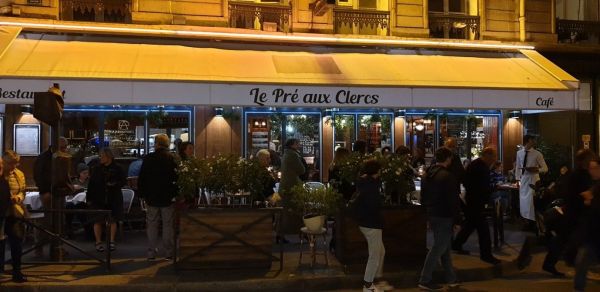 Switzerland
Lauterbrunnen/Jungfrau region – 6 nights
We stayed in Wengen – Village above Lauterbrunnen – which is a ski resort in Winter. Accommodations in this area cater for skiers so lots of apartment rentals of excellent standard plus some hotels. We rented and did self catering.
Local co-ops great for buying food supplies and we cooked in. Switzerland very very expensive for eating out – local restaurants in Wengen would have been around 500NZD for family to dine out.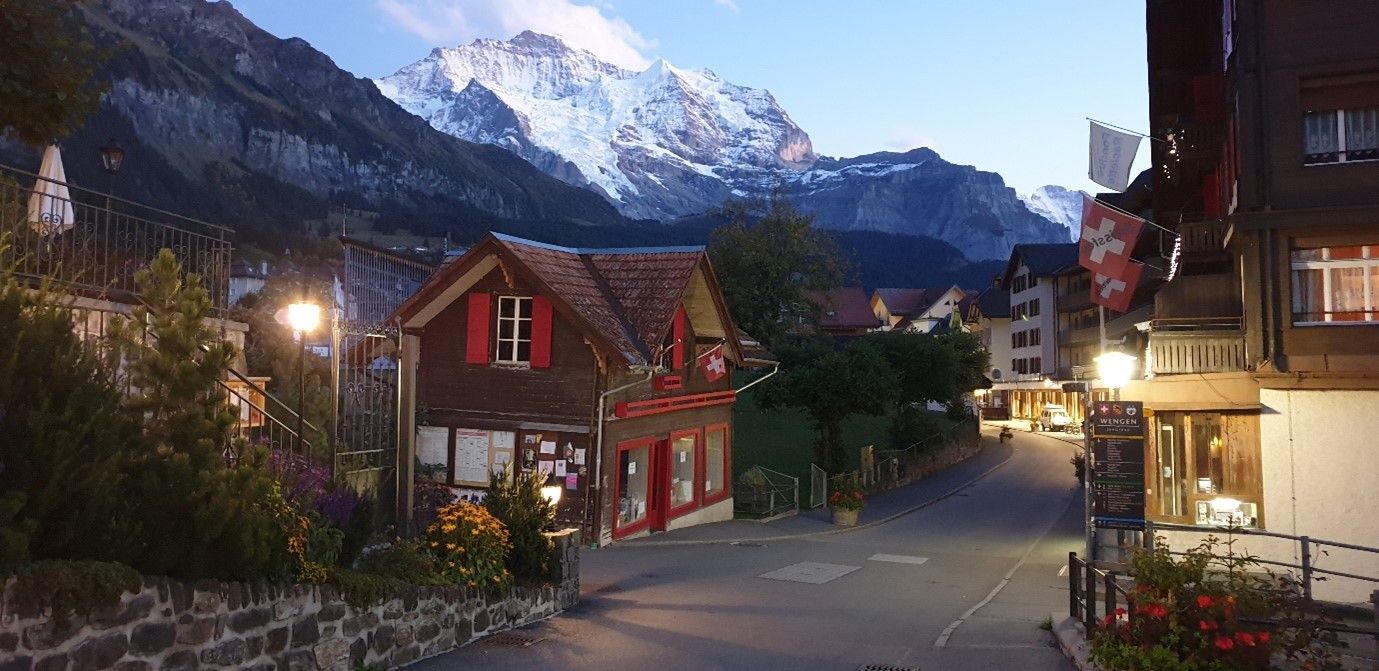 Hired bikes from local bike shop and did self guided with a rough map and generally easy to follow Bike signage. 45K loop from Wengen via Kleine Scheidegg (which is the departure point for Jungfrau – www.jungfrau.ch) then down via Grindelweld and back to Lauterbrunnen to catch local train back up to Wengen. Fantastic scenery of all the valley's surrounding Mountains – The Jungfrau and Eiger being the famous names amongst them. Trails through autumn leaves, farmland & Swiss villages with chalets and cows as you would expect to see in the swiss country side
(Note no ebike hire to under 16-year olds)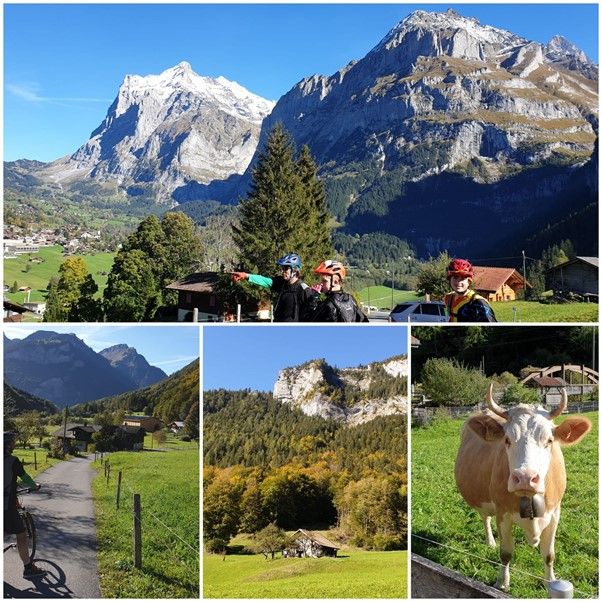 We did two days of "tourist" activities. Full day of at Grindelwald-First top of adventure at 2168M. – experiencing the Cable Car, cliff walk, Glider Ride, Mountain Carts and Trottibike Scooters – brilliant day of fun in the Mountains.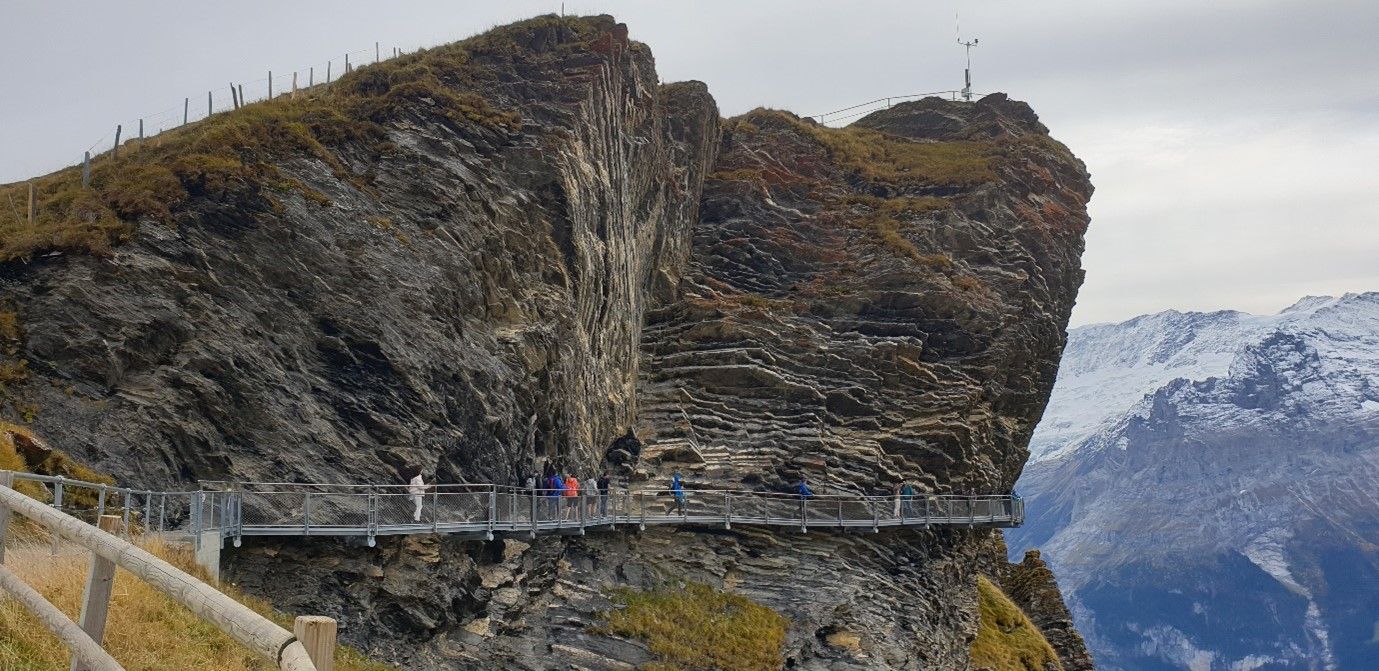 The weather was perfect for a day up the Shilthorn Piz Gloria, 2970M, accessed via cable car and cog railways– what incredible 360degree views of the surrounding Mountains – looking back across the Lauterbrunnen Valley to the Jungfrau and the Eiger. With Italian and French Alps in the far distance. Travelling back down through the swiss mountain village of Murren. The Autumn Scenery was spectacular and could imagine how equally amazing it would have been covered in snow. The Shilthorn is the where the 007 Bond film as made in during 1968/1969.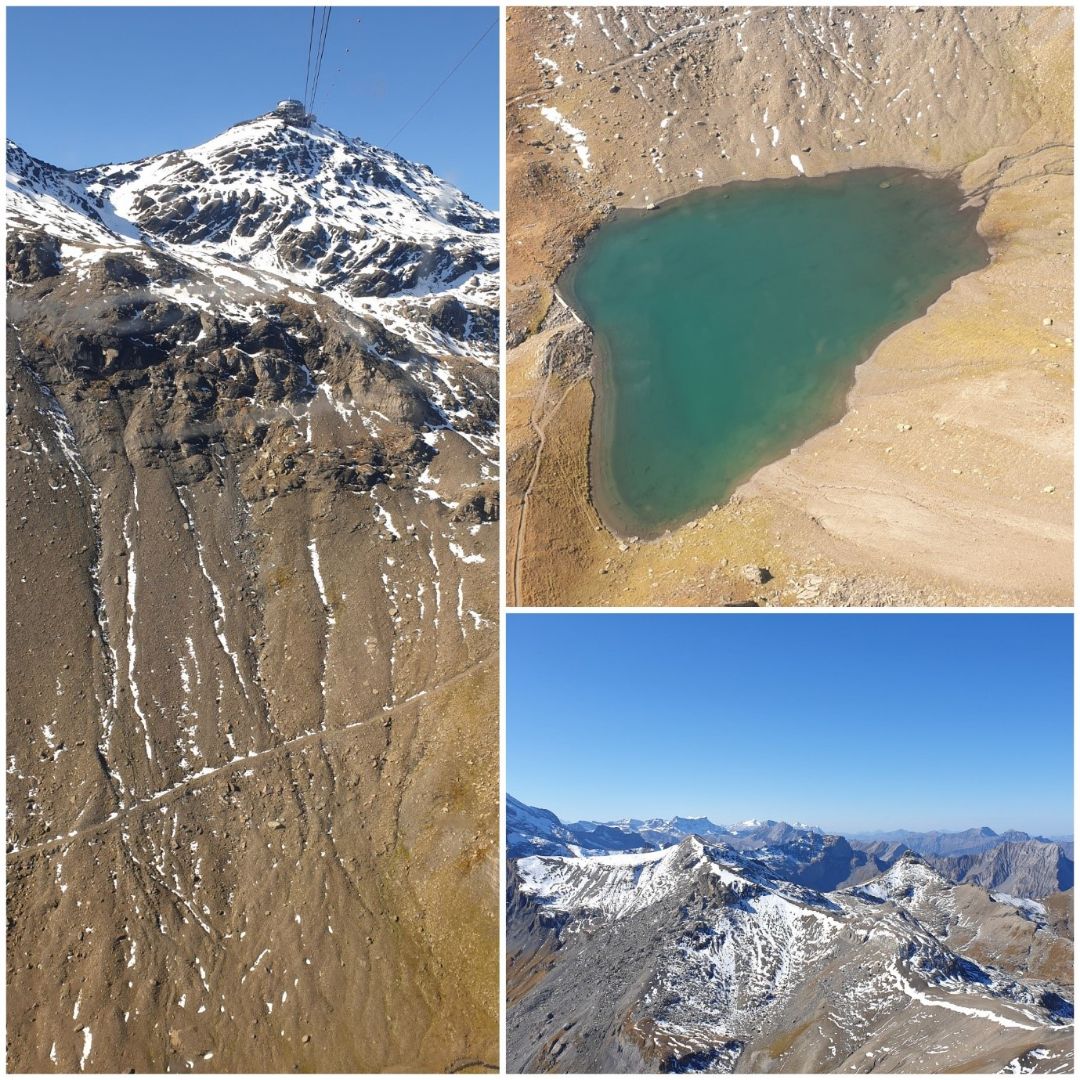 Verbier Mountain Bike Lodge – 4 nights
Verbier is a ski resort in Winter. ""Global warming"" and shorter winters means they are very well set up for Hiking and Mountain biking.
We stayed at an all – inclusive Mountain Bike Lodge – run by a husband and wife team.
The BEST time LOVED everything about it. Usually there would be other guests staying and riding at the same time but as we were at the tail end of the season and mid week we were the only ones staying. They had full house either side of our stay.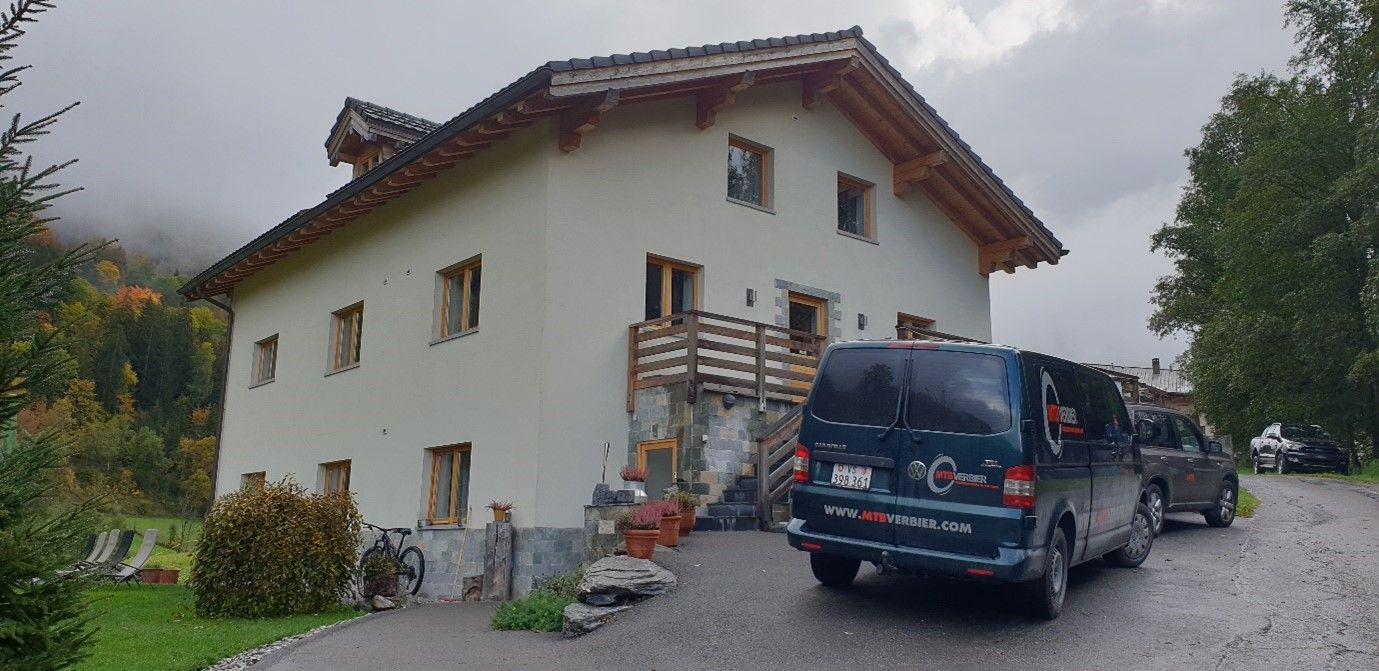 Inclusions:
Excellent lodge style accommodation with own ensuite bathrooms
All meals included cooked by lodge chef– and they were excellent. Including two BIG sammies for on the trail lunch.
3 Full days of riding 9am to 4.30pm
Good quality bike hire and Brakes system set up NEW ZEALAND way around. (left hand back brake)
Hosted/guided riding.
Lifts and transportation to trails included where needed.
Some trails you ride out from lodge and return to lodge
Diverse riding and scenery.
Pick up and drop off at Train Station.
We took own gear – Helmets, Shoes, Hydration & Back Packs, Gloves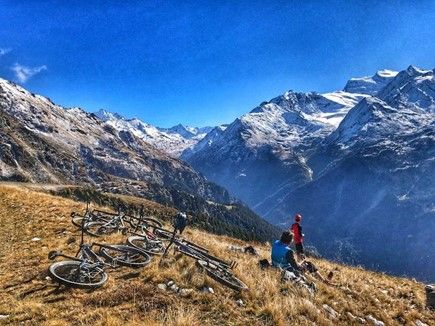 Italy
Modena – Ferrari Museums – 2 nights
Our little taste of Italy – loved it. Modena is a walled city, two or so hours from Milan and our main purpose for the visit was to go to the Ferrari Museums, but whilst there we encountered some great food markets and enjoyed wandering the ancient streets and seeing everything come alive in the evenings and the restaurants and bars open and everyone spills out onto the street- food experience was fantastic and felt so cheap compared to Paris and Switzerland!
There are two Museums and both are worth doing. You take bus from the Enzo Ferrari Museum to the Museo in Maranello. Both can be pre-booked before leaving NEW ZEALAND for your clients.
Enzo Ferrari Museum – which is in Modena – https://musei.ferrari.com/en/modena
And the Museo Ferrari in nearby Maranello https://musei.ferrari.com/en/maranello
Also, in Modena but not open every day are:
· Staguellini Museo and the Modena Maserati Showroom
· Nearby in Bologna (train from Modena) is Museo Lamborghini
· And of Course Modena is also famous for Pavarotti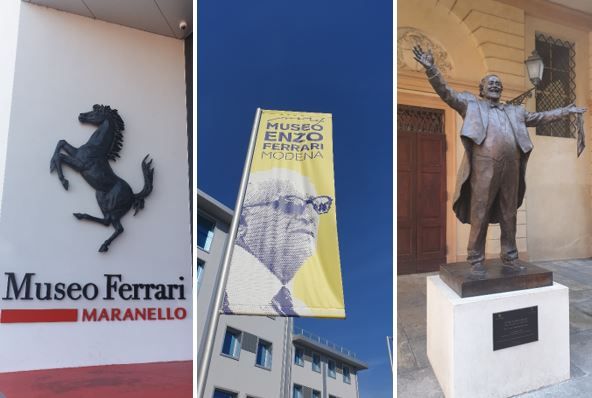 Milan – 1 night
Night before flight – booked an apartment close to the Duomo di Milano – fantastic view of the cathedral and a lightning storm to really capture how spectacular it is. Photo says it all.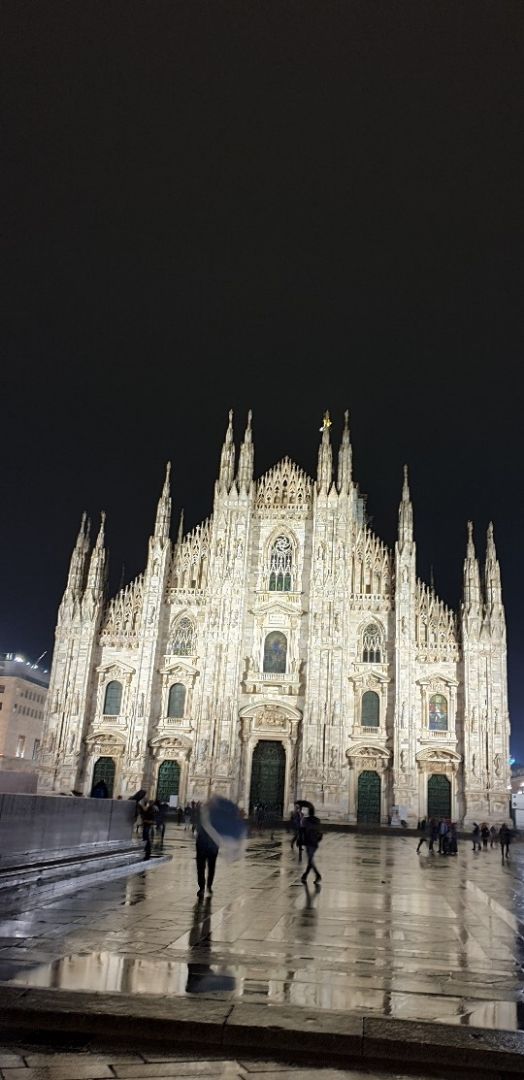 RAIL
Recommend restrict bags if using rail to 1 Medium size suitcase with wheels each plus an easy carryon bag each one of which is a "food" bag! On trains you keep bags with you generally so 1st class ticket is useful for bag storage – storage at front of carriage can be limited space.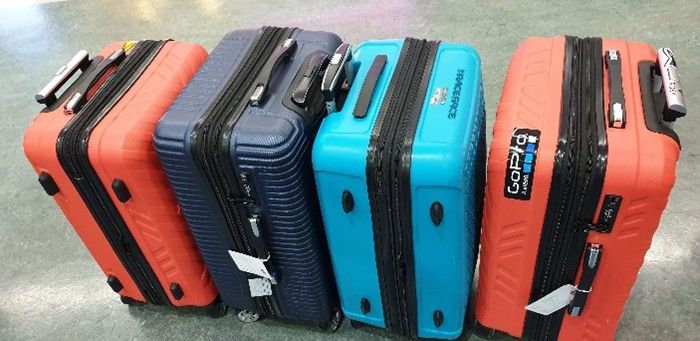 Watch Rail passes that aren't specifically SWISS rail passes when travelling in Switzerland – there is still a cost to use some of the local trains – e.g. in and around the Lauterbrunnen area. SWISS rail gives you more discount that the Eurail passes do. But need to weigh up with the bigger picture. Thoroughly research the best option for clients . (You can buy locally children's passes that are worthwhile. I have some info if anyone needs it.)
Validation of passes – allow time to do this at a ticket desk – we did ours at Paddington station after coming in on the Heathrow express. – if Clients have rail passes, check as this (Heathrow express) is usually covered in the pass – if first time validating, they let you on and you validate at ticket office Paddington station on arrival
Mountain Biking
Bike Park WALES
Jungfrau Region, Switzerland
Verbier, Switzerland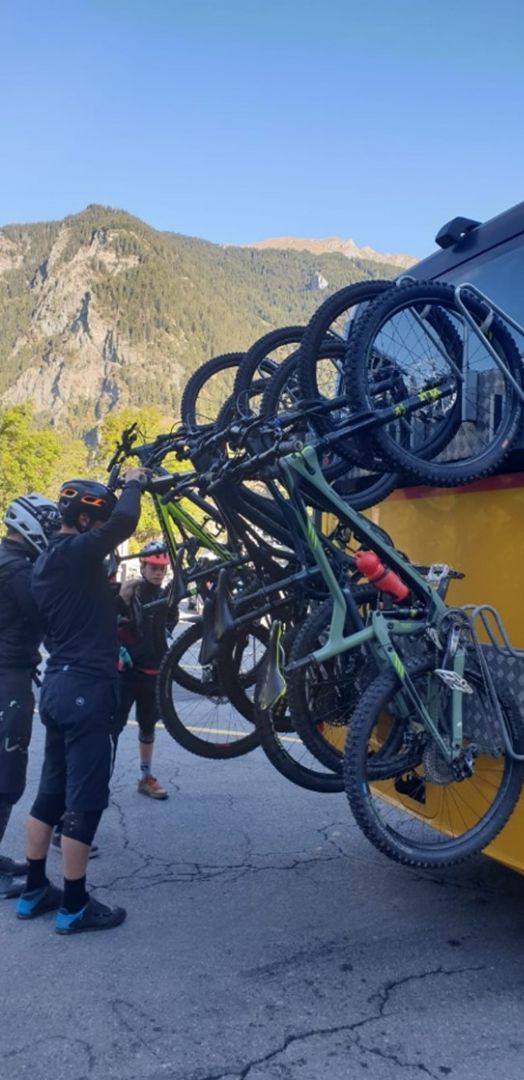 Uber/Taxi
We had a mixed experience with Uber – got charged more than expected in Paris. Had an excellent experience in Milan from Rail Station to Apartment – but on the return journey to there were no Ubers and taxi turned out to be most accessible option and was cheap.
So need to roll with it on the day – use which ever works.
Sometimes cheaper to use other local transport but recommend using the taxi/uber trip as "sightseeing" experience.
Top tips travelling with teenagers:
Whilst you may want to entrust them to be responsible – resist the urge to give them their passports and other important documents – not worth the risk of losing them. Little bit of control is OK.
Keep the pace of itinerary easy going – don't jam too much into each day
Allow for sleep ins and the odd "rest" days with nothing in particular planned.
Sometimes things don't quite go to plan (like protests and road blockades in Paris) so having a nothing planned day comes in handy to be flexible.
Ensure plenty of time allowed for getting to and from transportation – planes and trains and
allow good check in time – takes the panic out of your day. Also factor in time for them to EAT regularly!
Make own or buy before you board Lunches / Snacks Drinks for trains – very expensive to buy on board, that is if there is a Restaurant Carriage'
Involve them in any "research" ubers, Taxis and sightseeing, finding gates and platforms in Airports and Railway Stations
Regularly remind them not to carry bags on back or keep things in back pockets when in crowded areas to avoid theft of their precious phones (ha ha)?
Have faith – they may not "appear" to be taking it in at the time – but they are like sponges and will be absorbing everything that they will recall throughout their lives
Never too much of a teenager to ride the carousel . Southbank London.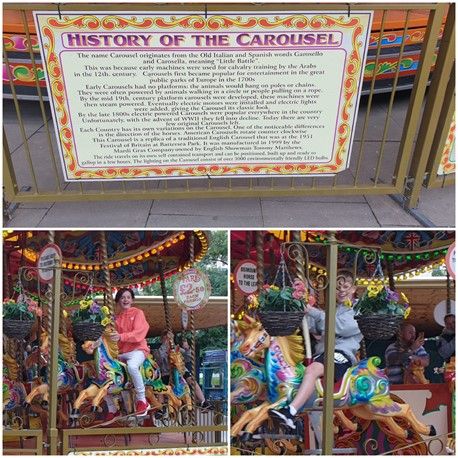 back to top